Dentist in Royal Palm Beach, FL

All our professionals at Dent-All maintain the highest levels of accreditation and pursue ongoing education to stay abreast of the latest trends in dentistry. Having 4 Doctors on staff translates into 4 times the expertise, proficiency and know-how.
Our 18 compassionate, dedicated and tenured staff members – all of whom are CPR trained, have called Dent-All their home away from home for up to 26 years!
Allen Pearlman, DMD
Hailing from Dresher, PA, Dr. Allen Pearlman was awarded his Bachelor of Science from Syracuse University. He received his Doctorate of Dental Medicine from the University of Pennsylvania where he graduated at the top of class. His post-doctorate residency in Periodontology was completed at Temple University. Dr. Pearlman has been practicing as a Periodontist in South Florida since 1985. In addition, he was an associate professor in the post graduate periodontal program at Nova Southeastern School of Dental Medicine. Dr. Pearlman is a member of the American Academy of Periodontology, the American Dental Association, the Florida Dental Association, and the Atlantic Coast Dental Association.
In his free time Dr. Pearlman golfs, travels and spends as much time as possible with his family, especially his new grandson.
Dr. Ira Freedman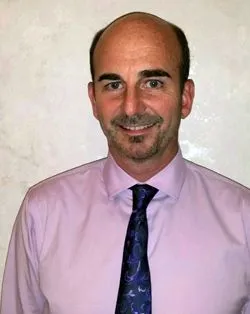 Dr. Freedman considers Philadelphia his home. He was raised outside of Philly, in Broomall, Pennsylvania. After high school at Marple Newtown, he attended Albright College in Reading, Pennsylvania. From there, Dr. Freedman returned to Philly to attend Temple University School of Dentistry graduating at the top of the class. Having cultured an interest in periodontal medicine and surgery, he entered University of Pennsylvania's prestigious periodontal program and served a residency from 1986 through 1988.
After his residency, he relocated to south Florida to practice periodontics. In 1997 Nova Southeastern School of Dental Medicine opened its doors and Dr Freedman was recruited as an associate professor and has taught in the graduate department of periodontology since it's inception.
Dr. Freedman has an interest in photography, exercise, landscaping, boating and the beach and salt water aquaria. He has two daughters.